With online tools and digital platforms becoming more prevalent in business operations, companies are able to accumulate valuable data points that, if leveraged properly, can drive operational efficiencies, marketing/growth strategies and revenue outcomes.
As a result, companies now require a convergence of disciplines working together to address their needs.
Upspring is a new breed of digital consultancy, with experts across various fields focusing on data and data-driven insights. Using a multifaceted approach, our database engineers, marketing strategists, business and financial consultants and experience designers work together to provide comprehensive solutions for our clients.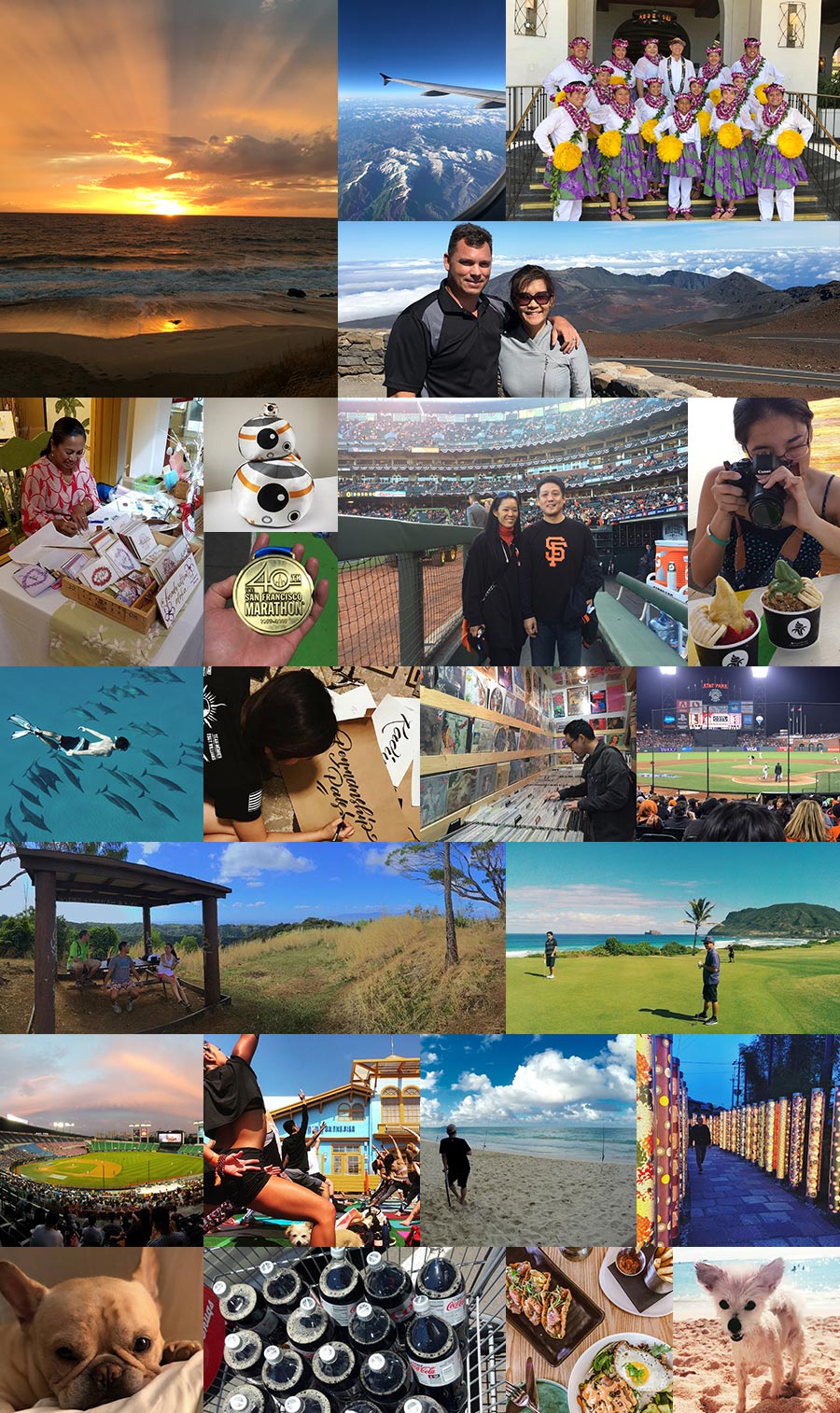 Brandon Kurisu
President, aio Digital
Jaime Kinoshita Oliveira
Executive Vice President
Director, aio Digital
Jared I. Kuroiwa
VP, Data Strategy & Analytics
Director, aio Digital
Jessica Yuhara
VP, Marketing & Strategy
Director, aio Digital
Richard Darling
Director, Web/Mobile App Development
Aaron Namba
Director, R&D
Systems Architect
Lisa Miller, CPA
Senior Consultant
Makamae Kahawai
Account Manager, Digital Strategist
Ross Tanouye
Senior Software/Web Developer
Bryson Watabu
Software/Web Developer
Annie Kwok
Digital Producer
(Our sister company and creative/design studio)
Chase Conching
Creative Director
Kevin Goto
Art Director
Jairus Kiyonaga
Project Manager
Reina Robles
Designer
Clients we've worked with
Located on Bishop Street in the heart of downtown Honolulu, Upspring has worked with businesses of all sizes, across many different industries since our doors opened in 2008.
Our Culture
As a member of the aio family of companies (aio Digital Group), our culture is firmly rooted in the power of Hawaii's local values. We believe that these values are truly world-class, and that our people can and should celebrate and share them, both at home and abroad.
At aio, we believe that the real rewards of business are realized in the lives we lead, in the families we raise, and in the communities that nurture us.
Learn more about aio at www.aiohawaii.com